Did you know that jewelers use dental drills for high precision drilling work? No? Okay. I just read it on Wikipedia.
Why the sudden fascination with drills? Probably because I went under a dental drill last week. I wish that was that. But oh no. I have to go back. Probably twice. How fun is that?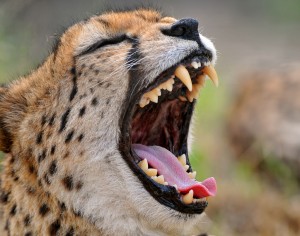 All this began with a shooting pain in my mouth. Cold water, hot water, normal water. Everything was contributing to this pain and it was not pleasant. At all.
Being the self-diagnostician I am, I assumed that this was an ordinary case of ol' sensitive tooth. Mad brushing, swimming in mouthwash and various other 'patches' did not help the situation. It kept getting worse.
It was time to see the dentist. Believe you me, I was very reluctant. But my gut was telling me to "stfu and go". So I did.
After a decade. Here I was. The dentist. The clean, shiny room. The modern dental engine and chair in the middle of it. How exciting! Wait. Exciting is not the right word. Terrifying. That's it.
After being judged by the dentist, there I was on the chair. The dude examined everything and claimed that I was wrong. (Surprising? Hell no.)
It wasn't a simple case of sensitive teeth. Nor was it the tooth I thought it was! A damn cavity. Then, everything started making sense. Old phantom toothaches, inability of biting stuff. They weren't caused by that tooth I blamed! It was this bastard premolar. I'm sorry, wrongfully accused molar. I really am.
The last time I had a drill in my mouth was at the school dental clinic 7.6 million years ago and when the dentist dude turned it on, memories came rushing in. The sensation of the drill cutting through you teeth, the awful taste, the noise. Oh god, the noise. Then the cleaning up. Shooting water. The pain. Regret. Hate. A cocktail of feelings and emotions.
After I got a temporary filling (to calm the nerve? That's what I read) I went home 5x happier. Mixed with the taste of clove oil, there was no pain! Not even a bit. I had some water after a few hours and I beaming like a crazy kid! What a feeling, man!
All this followed by a generous amount of time Googling on dental procedures and I'm already freaking out about the next appointment. Wish me luck!
Before I leave: don't forget your dentist appointments and keep your teeth nice and clean! Good luck to you all.
P.S.: I still think that human teeth are one of the worse designed elements in the human body. I mean seriously, it's not even funny!